The Weedalogue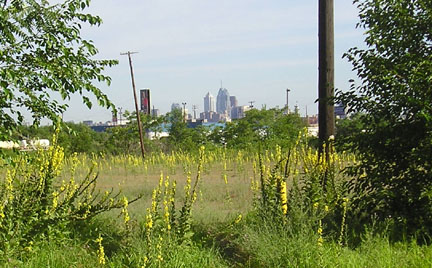 A Catalogue of Weeds
The Weedalogue is a project to identify the weeds known in Philadelphia Pennsylvania. For more information on the project, see the "intro" page. All of the photographs included on this site were taken with a digital camera by Gendler in Philadelphia. All scanned plants were collected in Philadelphia as well.
There are now, after many moons, updates to the site. Click on updates to find out more. I plan on regularly updating the "updates" for the near future.
In addition to the index on the left of this page, there are two indices of botanical names with identifying pictures. (These are large, graphic-heavy pages)
The first species index is arranged by category, alphabetically by family and genera.
The second is arranged alphabetically by scientific name.
The Weedalogue forum has been deleted, after having some trouble with Yahoo. My apologies go out to most of the people who tried to contribute through that medium. My thanks also goes out to those who contributed useful information, but not to those who tried to lecture me about what is and what is not a weed. In this context, a weed is any plant not planted intentionally where it is found growing. This is far from a technical definition, but a simple gardener's one. The site was meant to help gardeners identify plants coming up that they did not plant. It is up to them to decide of the plant or valuable or not.
Appended is a a reference list of helpful resources for weeds and wildflowers.