Musk Thistle (Carduus nutans L.)

also known as: Nodding Thistle or Nodding Plumeless Thistle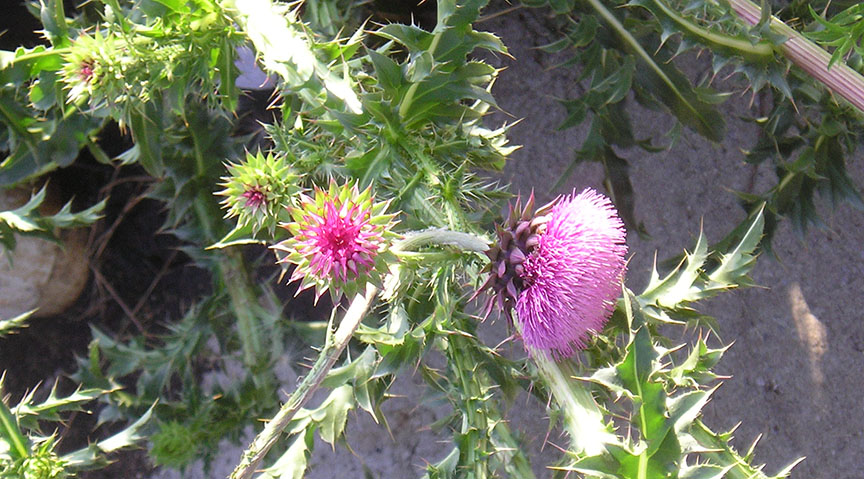 Division - Magnoliaphyta
Class - Magnoliopsida
Subclass - Asteridae
Order - Asterales
Family - Asteraceae
Genus - Cardus

This is technically not a true thistle (Cirisium) but a member of the Asteraceae family. The main plant picured here is slightly taller than I am. It is an absolutely beautiful, though quite painful, plant.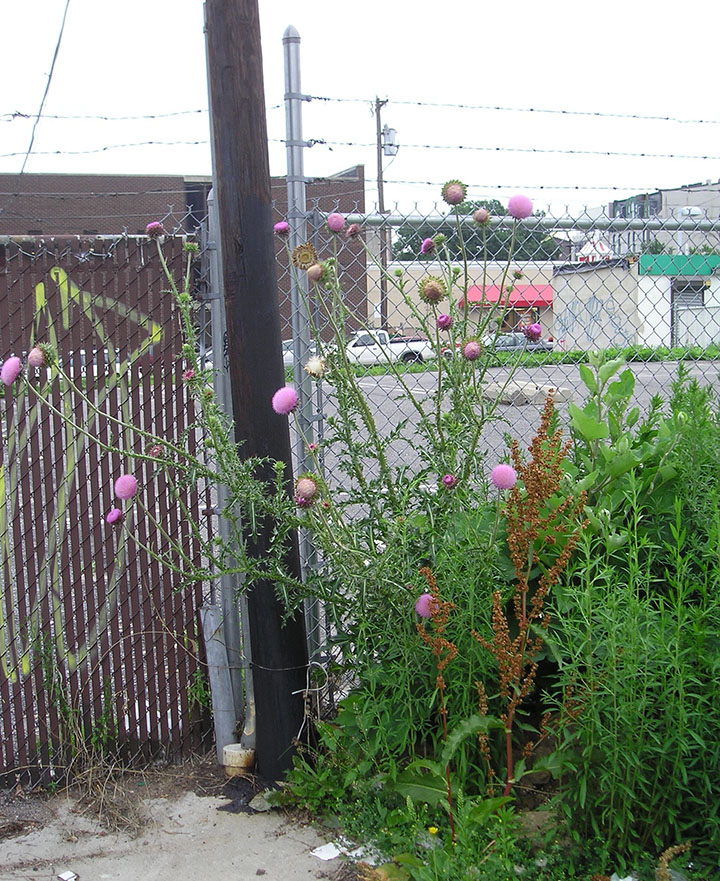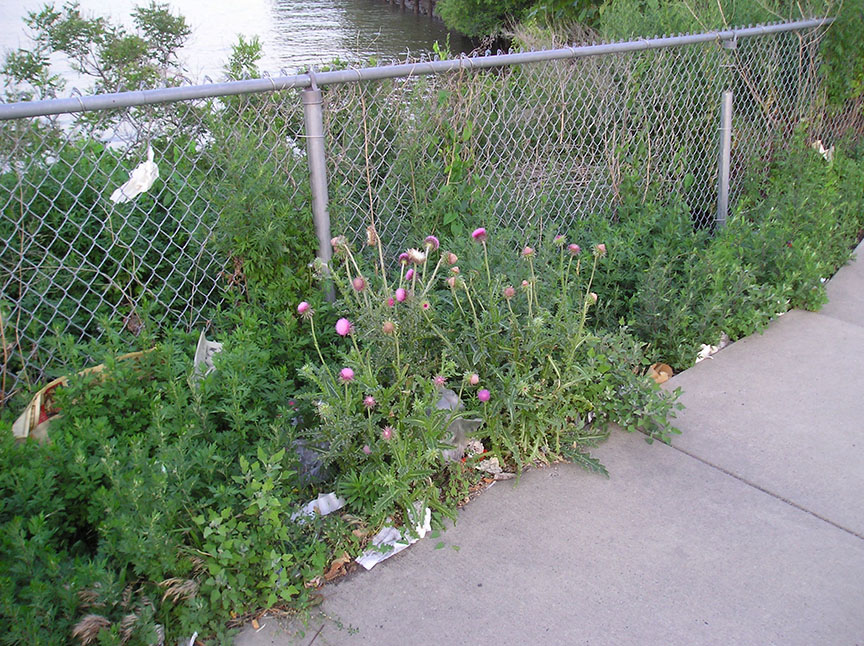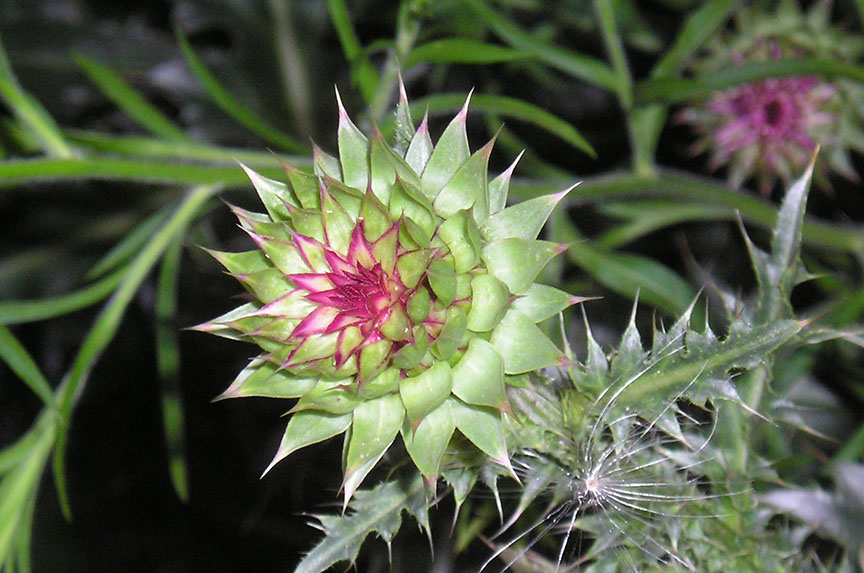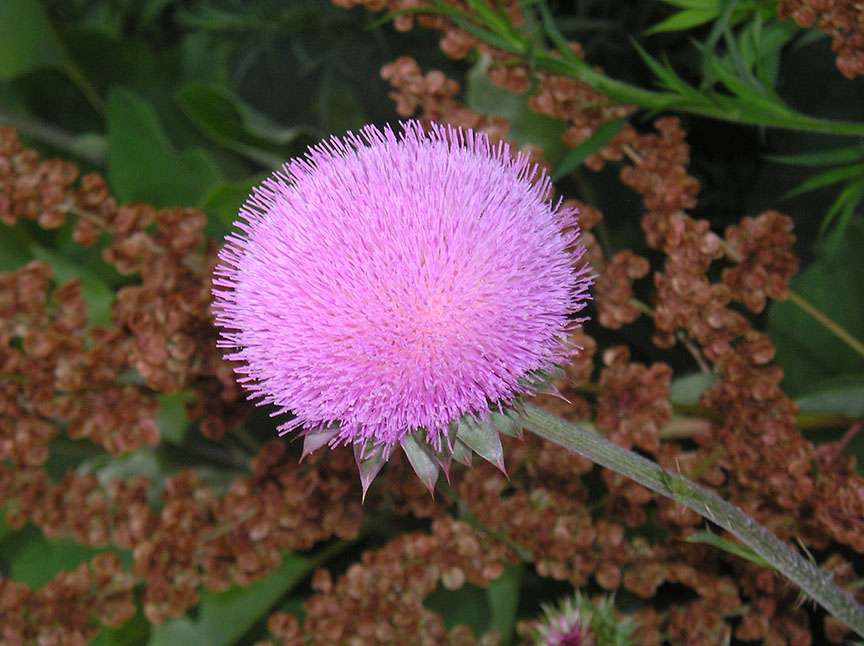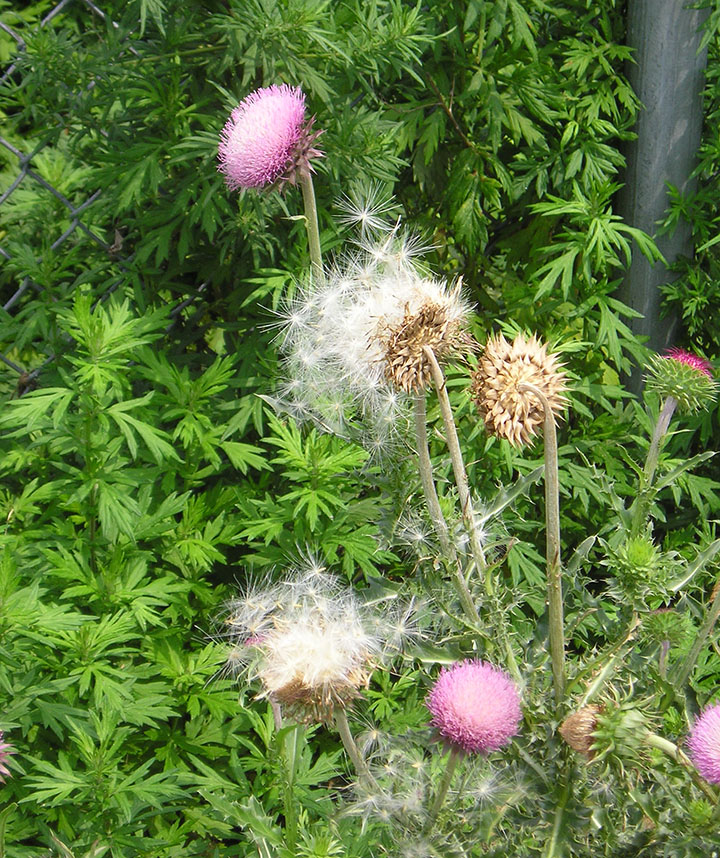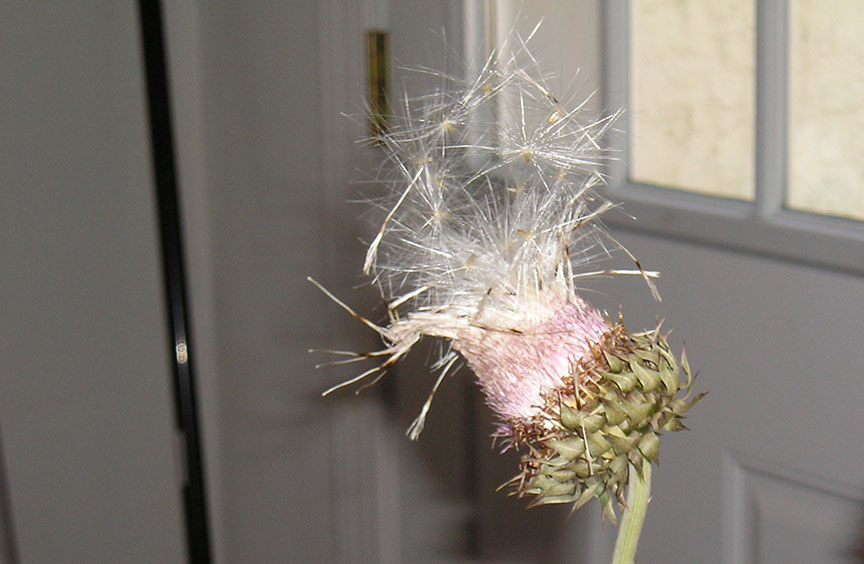 Musk thistle seeds can create a beautiful mess.


Weeds
Taxonomic List
List by Scientific Name
List by Common Name