Lesser Burdock (Arctium minus)

also known as: Common Burdock, Small Burdock, Smaller Burdock, Wild Burdock, Wild Rhubarb, Bardane and Beggar's Button. Burdock is also sometimes spelled Burrdock.



Division - Magnoliaphyta
Class - Magnoliopsida
Subclass - Asteridae
Order - Asterales
Family - Asteraceae
Genus - Arctium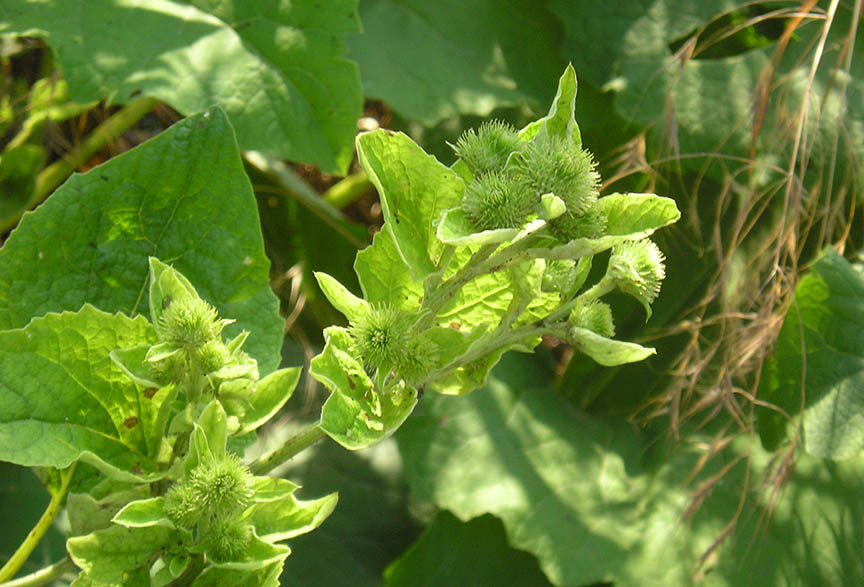 This is a biennial thistle. The flower heads attach themselves like velcro to the fur of animals, carrying the seed over long distances.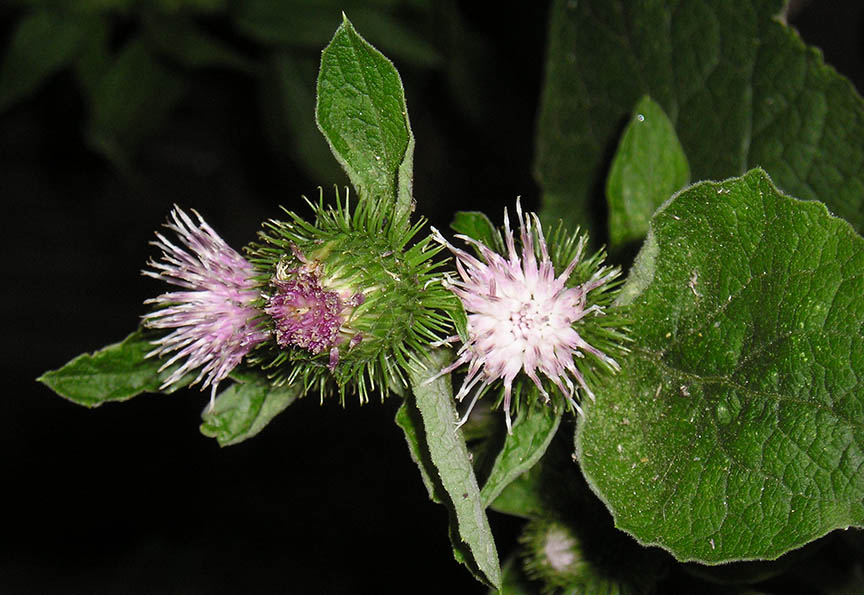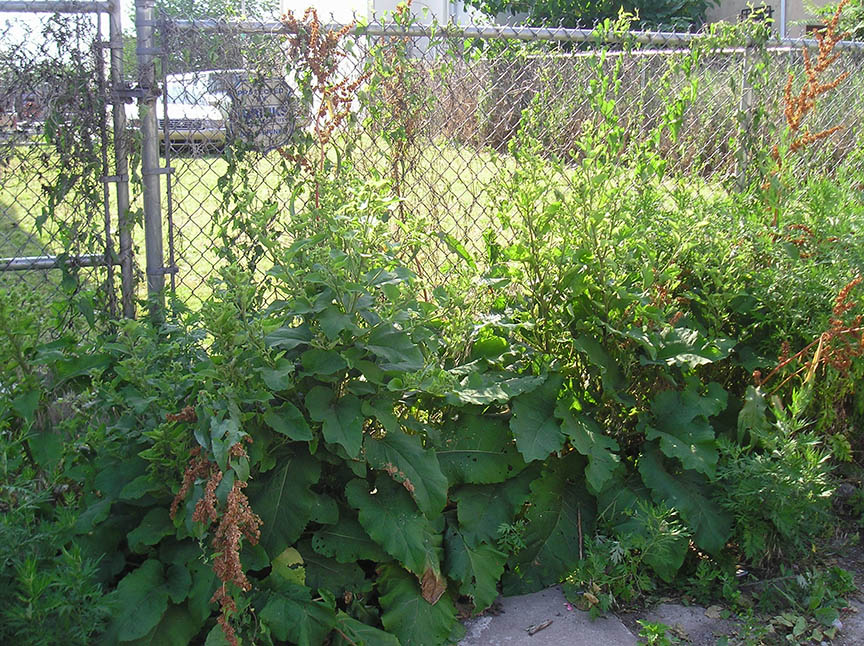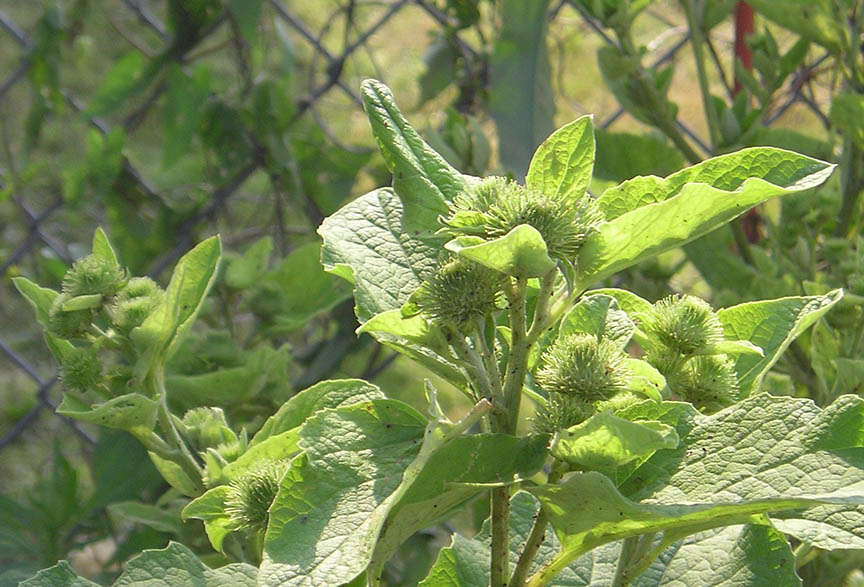 Weeds
Taxonomic List
List by Scientific Name
List by Common Name